Intellivend Coffee Services

Intellivend Services also provides complete Office Coffee Services for clients across the Southern California region. Our coffee vending machines and services are the best and most complete you can find from Los Angeles to San Diego. From small offices to large corporations, a fresh cup of coffee is a necessity in today's workplace. At Intellivend, we appreciate the universal appeal of a delicious cup of coffee and aim to provide the best coffee vending machines for your office. To most, coffee is more than a beverage; it's a ritual. Coffee lovers rely on their daily cup to increase productivity, heighten creativity, and enhance their mood. With our office coffee vending solutions, we provide an extensive selection of gourmet coffees at affordable prices along with free use of our equipment. In addition to gourmet coffees, our refreshment solutions includes teas, hot chocolate, juices, waters, soups, and assorted snacks. Our coffee service experts will work with you to create a program that is tailored to your needs. Our implementation process is smooth, and we'll work closely with you each step of the way. Our clients can rest easy knowing their employees will always have a fresh and superior cup of coffee every day.
What You Can Expect From Intellivend Services
Gourmet coffees at affordable prices. Premium quality, specialty and flavored coffees roasted by industry leaders like Green Mountain, Starbucks, Seattle's Best, Gavina, Folgers, Maxwell House, Yuban, Peet's, and Wolfgang Puck. High Quality teas from Tazo, Celestial Seasonings, Bigelow, and Lipton
No additional cost for coffee vending equipment. We will install and maintain our equipment for your use free of charge.
Modern, high quality, smart coffee equipment. We carry commercial coffee brewers for every need and decor. Our premium brewers fit practically any space in your office breakroom or workplace. Office coffee machines include premium single cup automatic brewers, high volume decanter brewing systems, thermal/airpot brewers, and espresso machines.
Pantry provisions including paper/plastic goods, full line of cream and sugar products, teas and hot chocolate selections, snacks, cold beverages, juices/waters, healthy products, medical and cleaning supplies.
Fast, efficient and dependable service. As one of Southern California's leading foodservice companies, we know the logistics involved in providing our clients with high quality products efficiently and effortlessly.
Honest and sincere business relationships with our clients.
Reliability and Service
Intellivend's office coffee professionals are prompt and thorough. A service checklist ensures break rooms are serviced, cleaned, stocked, and organized. Quality products, phenomenal service and attention to detail add up to make your break room a destination for employees and visitors alike. Our coffee vending services are truly the best you can find in all of Southern California from Los Angeles to San Diego.
Delivery Schedule
Delivery of your coffee products will be on a two-week schedule. Higher volume accounts can receive weekly service or multiple services a week if needed. If product is needed between deliveries, it can be delivered within a few hours' times from receiving the call. If you call us in the morning, you will receive it the same day. If you call us late in the afternoon, you will receive the order the following morning.
Automatic delivery
We will call you two days before your scheduled delivery to confirm or change your order
With every delivery our Service Technician will at no additional charge:
Clean equipment exterior
Clean spray heads
Deliver products to each location
Clean coffee area
Replace coffee pots
Repair and Maintenance will be handled in the following manner:
Service calls will be answered within two hours
If the problem is minor, brewer will be repaired on location
If there is a breakdown, the service technician will pull the brewer and replace it with another one
Call today! Our friendly customer service representatives will start you on your way to enjoying the very best in office coffee and breakroom solutions, with personalized, attentive service. Intellivend aims to provide the best service possible in vending options, so if you work with us for coffee vending needs you know you will be 100% satisfied with our services!
Green Coffee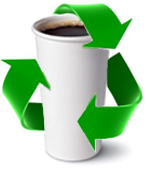 Fair-Trade Certified
Coffees
Organic Coffees &
Teas
Eco-Friendly Products
"Smart" Coffee
Brewers
Why Intellivend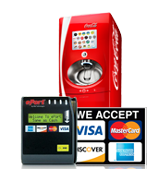 24/7 Commitment to Service
No Contracts
Wide Product Selection
Modern, State-of-the-Art
Equipment
Innovative Technologies
Green Initiatives