vending products overview
The Smartest & Largest Vending Product Selection in Southern California
One of our hallmarks is our extensive product selection. We take pride in providing our clients with the largest product selection in the region. Having a breakroom equipped with vending machines is an integral part of facilities in every business sector. The convenience and added amenity it provides enhances the workplace environment while increasing employee productivity and morale. From Beverages, Snacks, Fresh Food, Frozen foods, Ethnic foods, Healthy products, and organic products, our offerings are sure to satisfy every taste.
From the education sector to the manufacturing sector, we understand the each client has different objectives with regards to their vending programs. Whether it's to maximize revenues for commission based accounts, provide an optimal healthy program for the education and healthcare sectors, or simply providing the best mix of products to increase employee morale and productivity at workplaces, we've got you covered! Contact Us today and one of our vending solution experts will find the right program for you!
Below is an overview of our product offerings. For a more comprehensive product list, visit our product page.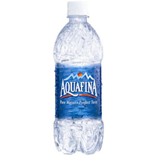 Cold Beverages
Our extensive cold beverage selection includes sodas, sport drinks, energy drinks, premium juices, bottled waters, healthy beverages, Hispanic beverages, teas/coffees and milks. Choose from national brands you recognize like Coca-Cola, Pepsi, 7-Up, Monster, Red Bull, Starbucks, Gatorade, Minute Maid, Dr. Pepper and Aquafina.

Snacks & Candy
Our snack selection covers all your snacking needs. Choose from a wide selection of chips, cookies, candies, granolas, crackers, fresh pastries and trail mixes. Well-known brands you love and trust such as Doritos, Cheetos, Famous Amos, Oreos, Nature Valley, Planters, Snickers, M&Ms, and Hostess.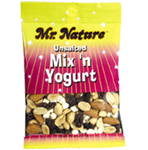 Healthy & Organic Snacks
Our healthy and organic snack selection is growing by the day. With all-natural, low calorie selections; you can enjoy a delicious snack without the guilt! Our healthy offerings include baked chips, granolas, trail mixes, pretzels, energy bars, and Corn Nuts. Our organic selections are increasing daily including Pop Chips, Clif Bars, Luna Bars, Pirates Booty Snacks, and Back to Nature cookies.
>> View all Healthy & Organic products

Fresh & Frozen Foods
Our product diversity is notable with our fresh and frozen options. Our fresh food menu includes favorites like deli wraps, burgers, sandwiches, breakfast burritos, yogurt, cottage cheese, and fresh fruit. In addition, we carry an extensive frozen food selection including ice cream novelties, pizzas, and hot pockets.
>> View all Fresh & Frozen Foods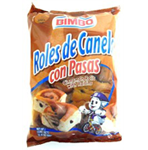 Hispanic Snacks & Beverages
Our Hispanic snack & beverage selection was designed to meet the demands of workplaces which have a larger Hispanic employee base. Increase your employees' productivity and morale by introducing Hispanic favorites like Jarritos, Penafiel, Charritos, Sabritas, Chicharrones, Agua de Coco, Aloe Vera Juices, Clamato Juices, Jumex, and Bimbo favorites such as Doraditas, Mantecadas, Canelas, & Gansitos. We also carry Mexican candy from leading Mexican brands such as Lucas, De La Rosa, and Ricolino,
>> View all Hispanic Snacks & Beverages
For unlimited product variety, the choice is easy. Think Intellivend! Contact Us today and our vending solutions experts will tailor a program fit for you!
Technology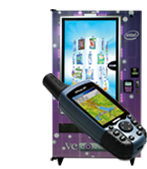 The Latest in Vending
Technology
Cashless Solutions
SureVendâ"¢ Guaranteed
Product Delivery Sensors
Remote Inventory Monitoring
Advanced Logistics Software
Automatic Maintenance Alerts
Why Intellivend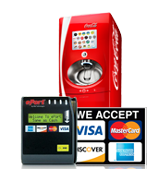 24/7 Commitment to Service
No Contracts
Wide Product Selection
Modern, State-of-the-Art
Equipment
Innovative Technologies
Green Initiatives