Vending Machines Los Angeles
If you are thinking of starting a business that is centered on vending machines Los Angeles, be sure to contact Intellivend Services. We are Southern California's leading vending and office coffee service provider. Our privately-owned company provides full-service office coffee and vending services across the region. Read about our vending services and programs on our website.
According to reports, there are over 4 million vending machines in the US. Out of all these vending machines, 56% of sales is for cold drinks and sodas. Indeed, vending machines Los Angeles has become a necessity for most institutions and establishments. It's very convenient —unless you are using pre-historic vending machines that will eat your dimes and get your chips stuck, of course. If you still are, then it's time to switch. There are now modern and custom-designed machines available. You'll even find vending machines that come with a touchscreen display and allows you to pay using your credit card or even mobile payment options.
Thanks to modern technology, the newest vending machines that can report problems on their own so that a customer no longer has to complain to the store owner (and the store owner no longer has to contact their supplier). There are also now plenty of choices when it comes to products, so you won't be stuck with unhealthy snacks and the usual cola drinks. At Intellivend Services, we can cater to gyms and schools with our fit pick programs. We even have organic menus that include items with no trans fat, are gluten-free, nutrient-dense, and more.
Feel free to browse our website to see other products we can offer as well as our excellent vending machines Los Angeles and custom designs. All machines are equipped with Sure Vend laser technology to prevent jamming and we use a wireless remote monitoring system. For inquiries, you can contact Intellivend Services at 213-864-2716.
Vending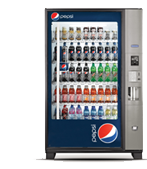 Experience the Future of
Vending Today
Service, Quality, Variety,
Innovation
Healthy & Organic Choices
Advanced Technologies
Custom Designs
Why Intellivend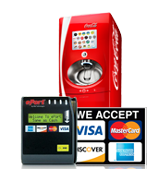 24/7 Commitment to Service
No Contracts
Wide Product Selection
Modern, State-of-the-Art
Equipment
Innovative Technologies
Green Initiatives