Fresh Food Machines
The Shopper Series
Think of it as a food court at the end of the hall!
Enjoy your favorite cold beverages, dairy products, fruits, sandwiches, ethnic foods and more- at the convenient touch of a button
The Shopper is a 24-hour fresh food solution providing your employees variety, freshness, and great taste.
Hearty Appetites
The Shopper is capable of "feeding" a workforce. A hard working group of employees requires sustenance to get the job done and the Shopper delivers
Array of Products
Full Entrees, combo meals, ethnic foods, salads, deli-style sandwiches are the fuel to keep the engine of your workplace humming along.
Food Safety
With the tightest temperature control in the industry, you can rest assured products will be at their best. The Health Control Temperature setting is computer monitored to guarantee freshness.
Performance & Reliability
The Shopper boasts class-leading design and durability. You can count on the Shopper to perform for employees day after day without the nuisance of service calls burdening your business.
Technology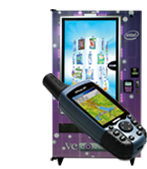 The Latest in Vending
Technology
Cashless Solutions
SureVendâ"¢ Guaranteed
Product Delivery Sensors
Remote Inventory Monitoring
Advanced Logistics Software
Automatic Maintenance Alerts
Why Intellivend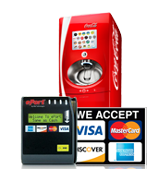 24/7 Commitment to Service
No Contracts
Wide Product Selection
Modern, State-of-the-Art
Equipment
Innovative Technologies
Green Initiatives