Wide Selection of Vending Equipment
One of our staples is our commitment to modern, state-of-the-art vending machines. We utilize machines only from the vending industry's premier manufacturers. We understand that our vending machines are a complimentary amenity to your facility. We want our machines to enrich your facility and provide a service at the same time. Your employees and visitors will appreciate the convenience of having a variety of beverage, snack and food options inside the facility. We carry a wide selection of vending machines from beverage, snack, fresh food, coffee, ice cream, and healthy vending machines.
All vending machines have the latest technological solutions offering features such as:
Guaranteed product delivery systems which assure product delivery or money back
Advanced payment solutions such as credit/debit card and mobile payments like google wallet
Sustainable options with LED lighting, efficient compressors, and motion sensors
Below is an overview of the different types of vending machines we currently offer. For a more in-depth look, click on each vending machine type for a complete look at our vending machine offerings.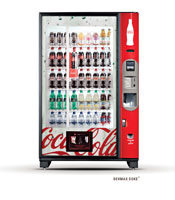 Cold Beverage Machines
Our Coca Cola, Pepsi, and Dr. Pepper beverage vending machines can be fully stocked with the most popular cold beverages. From national brands, regional favorites, ethnic offerings, and healthy alternatives, our beverage vending machines have the widest product selection in the industry. Aquafina.
>> View Cold Beverage Machines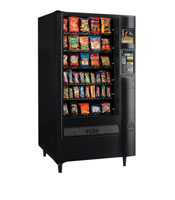 Snack Machines
We offer a wide selection of snack vending machines that can be customized for your facility. All snack vending machines can be customized with cashless vending solutions, healthy and organic vending snacks, and energy efficient options.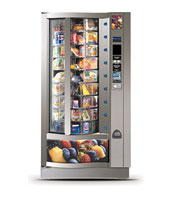 Fresh Food Machines
Our fresh food machines are a 24-hour food vending solution providing your employees with variety, freshness, and great taste. Full entrees, ethnic foods, healthy foods, salads, sandwiches, and fresh fruit are the fuel to keep the engine of your workplace running along.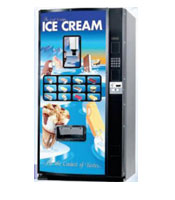 Ice Cream Machines
Our ice cream vending machines are sure to bring a little excitement to you facility. Enjoy ice cream year-round with our eye-catching merchandisers. We offer all your favorite ice cream novelties from cones, sandwiches, pops, and bars.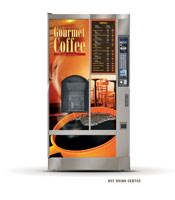 Coffee Machines
We also offer a variety of coffee vending machines for the morning coffee that your employees rely on. Employees can beat the traffic, skip the long lines, and avoid the extra stop at the coffee shop knowing that a fresh cup of gourmet coffee awaits at work.
Technology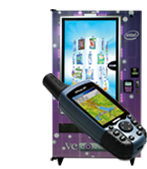 The Latest in Vending
Technology
Cashless Solutions
SureVendâ"¢ Guaranteed
Product Delivery Sensors
Remote Inventory Monitoring
Advanced Logistics Software
Automatic Maintenance Alerts
Why Intellivend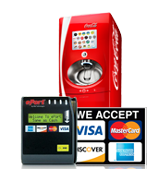 24/7 Commitment to Service
No Contracts
Wide Product Selection
Modern, State-of-the-Art
Equipment
Innovative Technologies
Green Initiatives