School Vending

We understand our responsibility as a food service provider to promote and encourage our young people to live active and healthy lives. Promoting healthy eating habits to children and young people is an important issue within our organization. We initiated healthy vending programs to provide fresh and nutritious snacking alternatives for our youth. By introducing our healthy school vending programs, school administrators have the option to choose vending machines stocked with 100% healthy and organic snacks. We have a thorough understanding of state and federal nutrition guidelines set for schools. In addition, California schools are required to follow an even stricter guideline than schools in other states.
We'll work alongside school administrators to custom design a healthy vending solution that is tailored to promote a wholesome, balanced diet for our youth. We'll offer a wide selection of healthy snacks and beverages that offer the most nutritional value and great taste. Along with great tasting healthy products, we understand schools need to raise additional revenue to fund various school programs. We'll find the right balance of best-selling products that promote a healthy lifestyle for our youth while at the same time maximizing revenues for schools.
For a healthy vending solution for your school, the choice is simple. Think Intellivend!
Contact us; tell us about your problem and together we'll find a solution that's right for you!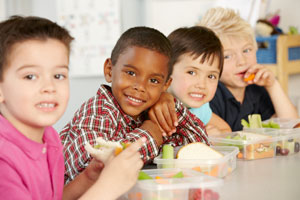 Technology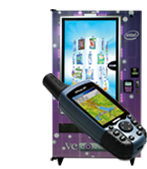 The Latest in Vending
Technology
Cashless Solutions
SureVendâ"¢ Guaranteed
Product Delivery Sensors
Remote Inventory Monitoring
Advanced Logistics Software
Automatic Maintenance Alerts
Why Intellivend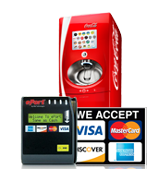 24/7 Commitment to Service
No Contracts
Wide Product Selection
Modern, State-of-the-Art
Equipment
Innovative Technologies
Green Initiatives