Vending Machine Designs Los Angeles
Intellivend Services has a wide selection of vending machine designs Los Angeles that are based on modern and state-of-the-art technologies. We get our machines from leading manufacturers in the vending industry. We want to make sure that our machines will provide the best service to your visitors and employees, and enrich your facility. Visit our website to see our vending machines and products.
If you are looking for vending machine designs Los Angeles that will suit your company or establishment, you're in luck. Thanks to technology, you can now get vending machines that are innovative and sustainable. No longer will you have to worry about vending machine problems that will result in damaged equipment or a customer's broken foot.
When choosing a vending machine to be installed in your establishment, make sure that it has Sure-Vend. This infrared technology can help resolve product jams. When it detects failure, it will try to vend the item again. If it is still unable to vend, it will give customers the option of getting their money back or simply choosing another item. You might also want to invest in cashless payment solutions. This is ideal for offices where employees can pay via Google Wallet or using their company debit cards.
At Intellivend Services, we have GPS tracking to make sure our technicians and vending machines come to your establishment on time. We even have remote monitoring and automatic alerts. This means that even before a customer can report a problem, the machine itself will detect it and we will be able to send over a technician.
We offer a wide range of products including cold beverages, snacks and candy, healthy and organic snacks, fresh and frozen food, and even Hispanic snacks and beverages. Contact Intellivend Services for all your vending machine designs Los Angeles needs. We can be reached at 213-864-2716. You may also send your inquiries by filling up our online form.
Vending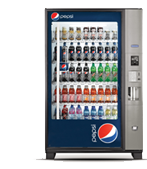 Experience the Future of
Vending Today
Service, Quality, Variety,
Innovation
Healthy & Organic Choices
Advanced Technologies
Custom Designs
Why Intellivend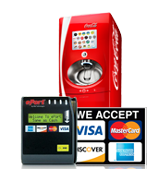 24/7 Commitment to Service
No Contracts
Wide Product Selection
Modern, State-of-the-Art
Equipment
Innovative Technologies
Green Initiatives