Vending Solutions Los Angeles
Check out the vending solutions Los Angeles at Intellivend Services, a leading office coffee and vending service provider in Southern California. Our company is privately-owned, so we can deliver the best full-service vending services to our clients with superb customer service to match. Learn more about our vending programs on our website to see which suits you.
These days, there are plenty of vending solutions Los Angeles available for all types of businesses. Whether you would like to put in a machine vending organic food in your school or a wider variety of snacks (including Hispanic snacks) for the workplace, it is now possible. What's more, there are even cashless payment solutions. People who want to buy can just whip out your credit card or even your mobile phone for Google Wallet, and you can get your snack.
A lot of people are put off by big, old vending machines because they are notorious for taking money and never dispensing the product. With the latest technology, you don't ever have to worry about a customer complaining that the machine ate the money or that the food got stuck and you have to fish it out. Sure-Vend solution is now available. Vending machines equipped with Sure-Vend are programmed to vend the same item twice if it gets stuck. In case of repeated failure to vend, the system will give the customer the option to choose another item or simply return their money.
For other modern vending solutions Los Angeles on vending machines, check out Intellivend Services. We offer remote monitoring and automatic alerts to keep downtime to a minimum. For an innovative solution for health conscious customers, we even have an interactive vending machine with touchscreen and nutritional information tool. To find out more about our products and services, just browse our website. You may also send an inquiry through our contact form or by calling Intellivend Services at 213-864-2716.
Vending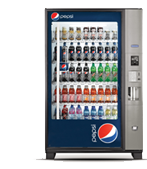 Experience the Future of
Vending Today
Service, Quality, Variety,
Innovation
Healthy & Organic Choices
Advanced Technologies
Custom Designs
Why Intellivend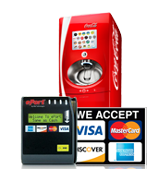 24/7 Commitment to Service
No Contracts
Wide Product Selection
Modern, State-of-the-Art
Equipment
Innovative Technologies
Green Initiatives