Vending Services Los Angeles
The traditional program at Intellivend Services is among the most popular vending services Los Angeles. Allow us to handle the installation, maintenance, and servicing of your vending machines for free. The prices of products are lower than what most retailers like gas stations, convenience stores, and supermarkets can provide. Learn more about this service on our website to see if it fits your needs and budget.
Having vending services Los Angeles at your workplace can definitely boost the morale of your employees. Vending machines are very convenient, as your employees no longer need to you out to buy snacks or drinks, which in turn can improve uptime in the office. What's more, a modern vending machine can impress clients and customers. Be sure to invest in modern vending machines that come with cashless solutions. Instead of money, customers can use their credit and debit cards or even use mobile payments (like Google Wallet).
Gone are the days when vending machines only carried unhealthy snacks. These days, you have a wide range of choices when it comes to products to put in a vending machine. If there are a lot of Hispanic employees, there are Hispanic snacks and beverages available. If you are running a gym, healthy and organic snacks and even fresh and frozen food vending machines are available.
For all your vending services Los Angeles needs, contact Intellivend Services. As one of the leading Vending and Office Coffee Service provider, we pride ourselves in our integrity, innovation, quality, service, and customer care. We even offer a subsidized vending program perfect for companies. Lowered pricing is agreed upon mutually and the employer can cover the balance. If you are interested in adding a vending machine to your location, whether to boost employee's productivity or just for extra cash, contact Intellivend Services. Fill up the contact form here on our website for inquiries.
Vending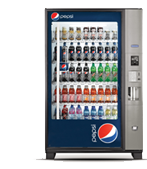 Experience the Future of
Vending Today
Service, Quality, Variety,
Innovation
Healthy & Organic Choices
Advanced Technologies
Custom Designs
Why Intellivend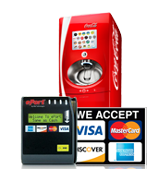 24/7 Commitment to Service
No Contracts
Wide Product Selection
Modern, State-of-the-Art
Equipment
Innovative Technologies
Green Initiatives