Custom Vending Solutions
We also provide custom vending designs for your facility. Custom vending designs can enhance an ordinary environment into something extraordinary. Our designs offer flexibility to complement any situation and create an inviting place for your employees and visitors to relax and enjoy our products in a refreshing environment. Our unique retail environments have been created to offer a perfect blend of style and function to your facility. Choose from pre-selected packages and color palettes or customize the design to showcase your corporate brand and image. In any environment, our commitment to innovation, variety, quality food, and exceptional service remains an Intellivend standard.
Below are a few samples of custom vending designs that we offer:
Interested in a custom vending solution for your facility, contact us today!
Technology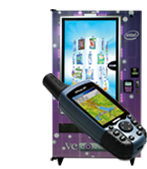 The Latest in Vending
Technology
Cashless Solutions
SureVendâ"¢ Guaranteed
Product Delivery Sensors
Remote Inventory Monitoring
Advanced Logistics Software
Automatic Maintenance Alerts
Why Intellivend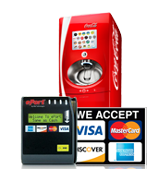 24/7 Commitment to Service
No Contracts
Wide Product Selection
Modern, State-of-the-Art
Equipment
Innovative Technologies
Green Initiatives