Vending Machine Designs in San Diego
Only Intellivend Services can provide unique and specially tailored vending machine designs in San Diego. Our goal is to make sure that the vending machine is specifically tailored to your needs and your facility. We want our vending machines to provide the best service, with state-of-the-art features like the ability to accept debit and credit cards, mobile payments, and high denomination bills. Check out the designs on our website.
One of the easiest ways to make your office or your building a better place is to put up top quality vending machines. These days, a wide range of vending machine designs in San Diego are offered to suit different requirements—whether you need healthy diets for kids or cashless payments for safety and convenience (or both).
Intellivend Services can offer vending machine programs suitable for different needs. A traditional program is ideal for schools or shops as we do everything from maintaining, servicing, and installing the machine, but set prices lower than most retail channels. This simple program can minimize administrative issues and paperwork as well as monitoring. For companies, we can offer a subsidized program where the pricing is agreed upon (usually lower to benefit employees) then the balance is covered by the employer. Establishments looking to earn money, meanwhile, can opt for commission based where products are priced higher.
You can choose the vending machine designs in San Diego that will be best suited for your establishment or company. For schools concerned with their students' health, there are machines that offer fit pick and organic programs. Intellivend Services is also able to offer custom vending solutions. We offer different types of vending machines and a wide range of products. To ensure customer service, we have remote monitoring, GPS tracking, automatic alerts, and pre-kitting. Complete the form here on our website for inquiries on vending machines and our services.
Vending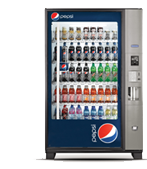 Experience the Future of
Vending Today
Service, Quality, Variety,
Innovation
Healthy & Organic Choices
Advanced Technologies
Custom Designs
Why Intellivend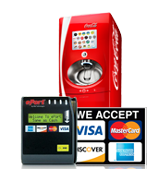 24/7 Commitment to Service
No Contracts
Wide Product Selection
Modern, State-of-the-Art
Equipment
Innovative Technologies
Green Initiatives