Healthy/Organic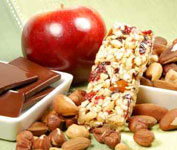 We understand our responsibility as a food service provider to promote and encourage people to live active and healthy lives. By introducing our healthy vending programs, clients have the option to choose vending machines with 100% healthy and organic snacks. With so many different diets that people follow, we know people have many different ideas about what is healthy. Some follow a low carb diet, others are watching grams of fat, many count calories, and quite a few count their sugar grams. We have taken the initiative to address those concerns. Below are the healthy programs we offer, for an extensive list of products visit the products page.
Programs
Fit Pick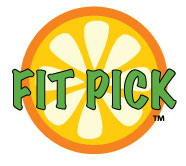 The fit pick program was created by our industry's association: NAMA. The program was created to help schools and workplaces implement a program that identifies products that meet specific nutritional guidelines.
NAMA's Fit Pick program includes stickers that are placed in front of qualifying products, thin clings that explain the nutrition standard, coin slot stickers and round stickers to help educate consumers as well, and is part of the organization's Balanced for Life program which is designed to educate consumers about the elements of a balanced diet and the importance of physical activity.
The Fit Pick program is flexible and can help in a variety of settings, and includes two different nutrition standards that can be implemented depending on your needs.
Fit Pick Standard 35-10-35: Identifies products with not more than 35% of their calories from fat, not more than 10% from saturated fat, and not more than 35% of the total weight from sugar (nuts and seeds excluded).
Alliance for a Healthier Generation Standard: Popular with schools, their standard begins with the 35-10-35 guidelines and then adds caps on sodium and calories. This standard meets California guidelines for schools.
Fit Pick's Nutritional guidelines are based on the recommendations of the:
American Heart Association
USDA Dietary Guidelines for Americans
Alliance for a Healthier Generation
Organic
Our organic program offer high quality, all-natural products. Many of our organic products are recognizable as many are available through other retail channels such as Whole Foods and Trader Joes. Many people confuse healthy products with organic products but there are notable differences between the two. Organic products contain all-natural ingredients, are gluten-free, contain no preservatives, and are nutrient dense. When we look for organic products to include in our vending machines, we proceed with a strict standard of natural ingredients, high nutritional content, and most of all, are delicious. Below are some additional guidelines; for an extensive list of our organic products visit our products page.
List of criteria for our organic menu:
High Quality
Nutrient-dense
Natural Ingredients
No preservatives
Gluten-free
Low calorie count
Allergan-free
No added sugar
No trans fat
California SB-19 compliant
No high fructose corn syrup
Technology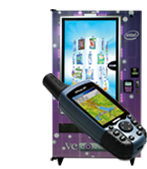 The Latest in Vending
Technology
Cashless Solutions
SureVendâ"¢ Guaranteed
Product Delivery Sensors
Remote Inventory Monitoring
Advanced Logistics Software
Automatic Maintenance Alerts
Why Intellivend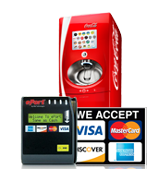 24/7 Commitment to Service
No Contracts
Wide Product Selection
Modern, State-of-the-Art
Equipment
Innovative Technologies
Green Initiatives