Cool Vending Machines in Los Angeles
Do you want cool vending machines in Los Angeles? Explore the selection of vending machines at Intellivend Services. We have a wide range of products from cold beverages to snacks and candy, Hispanic snacks and beverages, fresh and frozen foods, and healthy and organic products. Learn more about our vending programs and product selection on our website.
Vending machines have become a staple in institutions and establishments simply for their convenience. Make the lives of everyone in your building easier by installing top quality cool vending machines in Los Angeles. By choosing the latest technologies, you won't have to hear people kicking a vending machine because it swallowed their money or a candy bar got stuck. There are plenty of vending machines to choose from—you can install a cold beverages machine, snack machine, fresh food machine, ice cream machines, or coffee machines. If you want custom vending machines to suit the needs of your customers or employees, contact Intellivend Services. We offer the latest in vending machines that are innovative and sustainable.
These days, you don't have to settle for a vending machine that only accepts coins or bills. There are cool vending machines in Los Angeles with integrated cashless payment solutions. Imagine being able to pay for food and drinks with your debit or credit card or even mobile payments like Google Wallet. There are even interactive vending solutions that can choose the type of food or drinks that you need based on your diet.
Intellivend Services is dedicated in providing up-to-date and high-quality vending machines to suit your needs. We can offer solutions on vending machine problems— including food shortage—through our automatic alerts and pre-kitting and even GPS tracking for technician and vehicle activity. What's more, all of our machines have Sure-Vend technology to prevent jamming.
Vending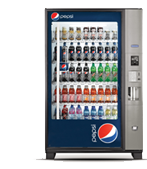 Experience the Future of
Vending Today
Service, Quality, Variety,
Innovation
Healthy & Organic Choices
Advanced Technologies
Custom Designs
Why Intellivend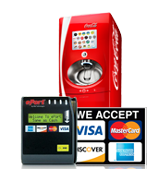 24/7 Commitment to Service
No Contracts
Wide Product Selection
Modern, State-of-the-Art
Equipment
Innovative Technologies
Green Initiatives