Vending Machines San Diego
All you need to know about starting a vending machines San Diego business is at Intellivend Services. We have a traditional program that can help you get started with a vending machine in your area of choice. We will install, maintain, and service the vending machines free of charge. Alternatively, you may check out our commission-based and subsidized programs. Visit our website to learn more.
Did you know that statistics indicate that more people are killed by vending machines than shark attacks? Yes, as incredulous as that sounds, people die from being crushed by unstable vending machines. To make sure this does not happen on your establishment, invest in new vending machines San Diego.
Old vending machines are very unstable and are quite heavy. If you are still using them, it may be time to get new, better-designed vending machines made of modern materials. Some are even eco-friendly. If you are ready to give your lunch room or lobby a face-lift, opt for innovative vending machines. Intellivend Services offers innovative technologies to suit your needs as a business-owner as well as meet the demands of your customers.
You can choose from 3 different vending programs: traditional, subsidized, and commission based. Whichever one you chose, we promise 24/7 service to lessen your headaches. What's more, you can choose from a wide selection of products, even healthy and organic options. Worried about malfunction? Don't worry—our modern and state-of-the-art equipment allows us to track down units with problems even before a customer complains about it.
If you are ready for the future of vending machines San Diego, contact Intellivend Services. Feel free to browse our website to see our detailed services and offers. Call 213-864-2716 for inquiries.
Vending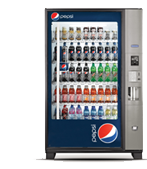 Experience the Future of
Vending Today
Service, Quality, Variety,
Innovation
Healthy & Organic Choices
Advanced Technologies
Custom Designs
Why Intellivend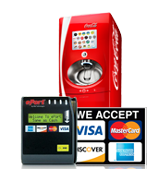 24/7 Commitment to Service
No Contracts
Wide Product Selection
Modern, State-of-the-Art
Equipment
Innovative Technologies
Green Initiatives