Vending Solutions in San Diego
Looking for affordable vending solutions in San Diego? Intellivend Services has them for you. We have a great selection of state-of-the-art machines that carry cold beverages and snacks, as well as unique products like frozen and fresh food, organic products, and Hispanic snacks. The machines have sustainable options like motion sensors, LED lighting, and efficient compressors, too. Learn more on our website.
Looking for vending solutions in San Diego? Thanks to modern technology, there are many innovative vending machines offered today—from healthier food choices to cashless payment features. There are many benefits to adding a vending machine in establishments, especially in the workplace. Here are some:
Cost efficiency - You don't need to hire servers and there is no added cost of utility bills for washing the dishes or mugs. There will also be no need for extra equipment like coffee makers inside the office.
More uptime - It takes about 15 minutes for an employee to get their coffee, whether they have to head out to a coffee shop or make their own in the pantry. With a coffee vending machine, all it takes is a few seconds.
24 hour availability - You can have your snacks or drinks any time of the day.
Increased morale - Studies show that employees who have access to good vending machines become more productive.
If you need vending solutions in San Diego for your office or other business, contact Intellivend Services. We offer different vending programs to suit your clients, customers, or employees, and we carry state-of-the-art vending machines. Customised vending machines with cashless solutions are also available. To know more about Intellivend Services products and machines, just browse our website.
Vending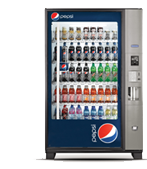 Experience the Future of
Vending Today
Service, Quality, Variety,
Innovation
Healthy & Organic Choices
Advanced Technologies
Custom Designs
Why Intellivend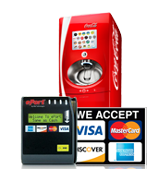 24/7 Commitment to Service
No Contracts
Wide Product Selection
Modern, State-of-the-Art
Equipment
Innovative Technologies
Green Initiatives