Vending Machine Services
At Intellivend Services, we believe it's time to raise the bar on the vending experiencein Southern California. In an industry that is literally always on, we're bringing innovation and quality to provide you with an exceptional vending experience. Intellivend offers comprehensive vending solutions to meet the vending machine needs of your employees and visitors for all of Southern California including Los Angeles and San Diego. Our vending solution experts will tailor a vending machine program to your facility and meet your objectives. From our modern, state-of-the-art machines, industry-leading product variety, and innovative technology, our vending services are designed to maximize your vending machine experience. If you are looking for the best in this arena anywhere in Southern California from Los Angeles to San Bernardino to San Diego, you've found the right company!
Programs
Traditional - Our most popular program: we install, service, and maintain vending machines free of charge. Pricing of products in vending machines is set lower than most retail channels like c-stores, gas stations, supermarkets, etc. Simple, straight forward program intended to minimize paperwork, administrative issues, and monitoring for clients while giving employees and visitors value.
Subsidized - An attractive program for clients who want to provide an additional benefit to their employees while at the same time increasing productivity and morale. Pricing of products are set at a mutually agreed upon number with the employer covering the balance.
Commission Based - This program is popular with accounts looking to realize income from revenue that is being generated at their facilities. Pricing of products is set at a higher amount to cover the addition of the commission percentage.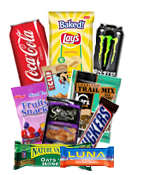 Product Selection
Part of what makes Intellivend an innovator in vending is our commitment to industry-leading product selection. From national brands, regional favorites, local offerings, healthy snacks, ethnic flavors, fresh food selections, frozen treats, hot beverages, and new product flavors, our vending machines have a greater range of products than our competitors here in Southern California. All designed to satisfy consumer tastes and increase employee productivity and morale.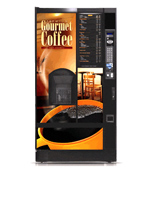 Equipment Selection
Another aspect of our innovation is our commitment to using only modern, state-of-the-art vending machines. The quality of our equipment is recognizable as soon as it comes off the truck. We invest significant amounts of capital in our equipment because we understand that our machines are a complimentary amenity to your facility. We want our machines to enrich your facility and provide a service at the same time. Our vending machines are equipped with advanced payment systems which accept credit/debit cards, mobile payments such as google wallet, and accept higher denomination bills. Our machines are also equipped with LED lighting, efficient compressors and fan motors, and are energy star certified. We can also custom design our vending machines to add your corporate brand or logo giving your facility a sophisticated image.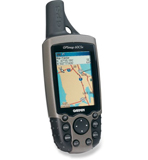 Technology
Our dedication to innovation is best recognized with our use of technology. To remain at the forefront of vending in Southern California and specifically high tech areas like Los Angeles and San Diego, we place an emphasis on utilizing emerging technologies designed to enhance the consumer experience. We utilize the latest systems from handheld devices, remote monitoring software, sure-vend equipped machines, advanced payment systems, GPS tracked service vehicles, and touchscreen systems. All dedicated to making sure our customers enjoy a refreshingly new vending experience.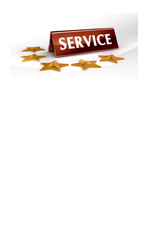 Service
We utilize a staff of fully trained technicians and route personnel on call 24 hours a day, 7 days a week. From the highest volume accounts that may need servicing twice a day to an account the needs servicing once a week, our combination of innovative technology and route personnel are there to make sure every account receives the proper attention. Even though we utilize the best equipment the industry has to offer, machines will occasionally have breakdowns. To keep equipment functional at all times, our service technicians are on call day and night. Our skilled technicians are therefore ready to respond to any request for service. By equipping our equipment with a remote monitoring system, we know when a breakdown occurs and what the issue is. Our technicians are notified via text message and we can have someone heading to your account with minutes.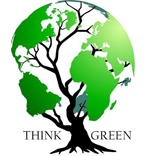 Sustainability
Like most leading companies, we've taken an initiative to operate a greener, sustainable organization. Reducing energy consumption has become a leading topic in our society. From retrofitting equipment with LED lighting, installing Vending Misers to power down equipment during periods of inactivity, using energy star equipment with efficient compressors and fan motors, and recycling all of our waste, we're helping our industry do its part to make the world a cleaner, greener, and safer place for not only ourselves but future generations.

Healthy Initiatives
Another issue that has come to the forefront of American society is obesity. From our youth to our older generation, Americans are more overweight than ever.We've taken an initiative to promote a healthier diet by providing an extensive healthy and organic product selection. Our healthy vending programs are designed for clients who want to promote or establish wellness programs at worksites and the education sector that needs to follow nutritional guidelines set by the State of California. From the "Fit Pick" 35-10-35 program to an all-natural/organic program, we will have a program tailored to your needs.
>> View Our Healthy Selections
Technology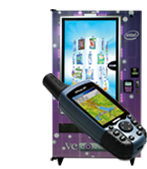 The Latest in Vending
Technology
Cashless Solutions
SureVendâ"¢ Guaranteed
Product Delivery Sensors
Remote Inventory Monitoring
Advanced Logistics Software
Automatic Maintenance Alerts
Why Intellivend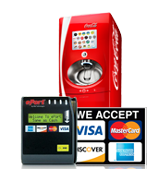 24/7 Commitment to Service
No Contracts
Wide Product Selection
Modern, State-of-the-Art
Equipment
Innovative Technologies
Green Initiatives