Coffee Products Overview
A One-Stop Solution for Office Breakroom Supplies
We understand that office and coffee breakrooms are places where employees and visitors go to refresh and recharge. Having an office breakroom that's inviting and fully stocked is an integral part of today's workplace. One that can enhance the office environment while increasing employee productivity. There are various supplies that every breakroom needs in order to make it a comfortable, functional part of the office.
Intellivend provides a full supply of products that can maximize your breakrooms for everyone to enjoy. Our clients get to choose from our comprehensive product selection ranging from gourmet coffees/teas, cold beverages, snacks, soups/easy meals, paper/plastic products, condiments/creamers, and cleaning/medical supplies. We carry everything you need to please the morning coffee rush, the afternoon lunch hour crowd, and the mid-day blues.
Intellivend Services' professional service personnel will manage and organize all your breakroom supplies, delivering everything right to your breakroom cabinets. Depend on Intellivend for superior service and high-quality breakroom solutions that help every workday run smoothly for your entire office.
Below is an overview of the office breakroom supplies we offer. For a more comprehensive look, view our product guide for a complete list of our offerings.
Coffee, Tea, & Hot Cocoa
We can bring the coffeehouse experience into your workplace and refresh and inspire your employees, clients and visitors with a customized menu of coffee solutions. Choose from a diversified list of nationally recognized coffee brands and regional favorites. Enjoy coffee from leaders such as Starbucks, Seattle's Best, Folgers, Peet's, Coffee Bean, Gavina, Sara Lee, and Maxwell House. We also carry an extensive list of teas and hot cocoa from Tazo, Bigelow, Celestial Seasonings, Swiss Miss, and Nestle.
>> View Coffee, Tea, & Hot Cocoa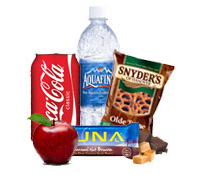 Cold Beverages & Snacks
Enjoy the benefits that our vending clients receive with our comprehensive list of cold beverages, juices, waters, snacks, soups, easy meals, frozen foods, and even ice cream. As a result of being one of few leading vending companies that also offers complete office coffee service, we're able to provide our clients with an unlimited selection of foods to keep employees satisfied and productive.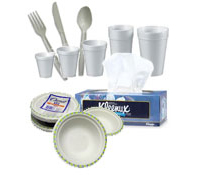 Paper & Plastic Products
Stock your breakrooms with all the paper and plastic products your office needs. Our offerings include cups, lids, plates, bowls, utensils, towels, napkins, and tissues. Choose from plastic, paper, or eco-friendly biodegradable materials. All offered at an affordable price with the added convenience of being delivered to your breakrooms absolutely free.
>> View Paper & Plastic Products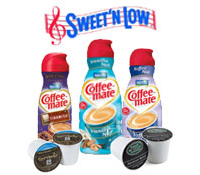 Condiments, Creamers, & Sweeteners
Complete your office coffee and breakroom pantry with assorted condiments, creamers, and sweeteners. Everyone has a unique taste preference when it comes to their coffee and teas. Some like a sprinkle of sugar, some like honey, while others just need a little creamer. We also carry a wide selection of condiments for employees to complete their daily meals.
>> View Condiments, Creamers, & Sweeteners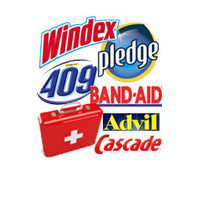 Cleaning & Medical Supplies
Keep your office looking its best and fully stocked with the most popular kitchen cleaning supplies. With the daily use of your breakrooms, the necessity to keep the office looking clean and smelling fresh is paramount. Equip your breakroom with the right cleaning supplies to maintain an inviting area for visitors and employees alike. Browse our extensive selection of soaps, cleaners, detergents, brushes/scrubs, and food storage items.
In addition to cleaning supplies, we carry a full arsenal of medical supplies to help relieve your employees of any maladies. We offer a complete list of pain relievers, cold & allergy, antacids, and first aid supplies for your office breakrooms.
>> View Cleaning & Medical Supplies
When it comes to maximizing your office coffee services, the choice is easy. Think Intellivend!
Green Coffee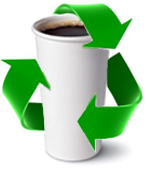 Fair-Trade Certified
Coffees
Organic Coffees &
Teas
Eco-Friendly Products
"Smart" Coffee
Brewers
Why Intellivend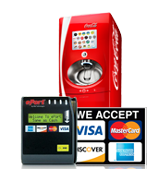 24/7 Commitment to Service
No Contracts
Wide Product Selection
Modern, State-of-the-Art
Equipment
Innovative Technologies
Green Initiatives