Cool Vending Machines in San Diego
Ever heard of cool vending machines in San Diego that carry fresh and frozen foods, healthy organic products, and Hispanic snacks and beverages? Those are most likely from us at Intellivend Services. We aim to provide the highest quality on our vending machines with comprehensive vending solutions that are designed to meet the needs of your guests and employees. Learn more about our tailored vending programs on our website.
Back in the past, people could only dream about robots doing all the housework or sending letters digitally. Now, we even have cool vending machines in San Diego that can help people choose the food they will buy based on their diets. If that isn't cool enough, there are also vending machines with touchscreens, accepting credit and debit cards and even cash from Google wallet.
Advanced vending machines are just as exciting for establishment owners. Imagine never having to fish out a stuck candy bar for a customer or trying to contact the vending machine supplier for troubles like stock shortage. There is now a remote monitoring system provided for all kinds of vending machines, whether it be for fresh food or even ice cream. The revolutionary Sure Vend system equips vending machines with infrared technology, enabling it to automatically vend a product twice if it gets stuck. If it still won't vend, customers will be given the option to choose another item or to get their money back.
At Intellivend Services we make cool vending machines in San Diego with our green initiative. We make sure that our vending machines are Energy Star rated and we recycle all wastes. Apart from that, we have healthy initiative by offering a fit pick and organic program for products. If you are interested in updating your establishment with modern vending machines, contact Intellivend Services. We offer different programs: traditional, subsidized, and commission based. Call 213-864-2716 or fill up the contact form for inquiries.
Vending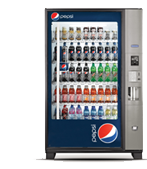 Experience the Future of
Vending Today
Service, Quality, Variety,
Innovation
Healthy & Organic Choices
Advanced Technologies
Custom Designs
Why Intellivend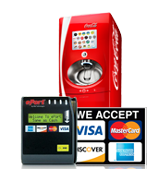 24/7 Commitment to Service
No Contracts
Wide Product Selection
Modern, State-of-the-Art
Equipment
Innovative Technologies
Green Initiatives