Micro Markets Vending
An Innovative Solution to Vending
Do you need vending services in Southern California? Then you may be interested in the newest concept in Vending Services. Imagine having a market inside your facility! Intellivend Services is a leader in providing break room modernization replacing vending machines with convenience store style markets. These self-serve markets (Micro Markets) were created to better serve facilities demanding a larger selection of products for their employees and visitors around the clock. Vending machines have been a stalwart in most workplace environments for years, but they have recently given rise to a new type of automated fresh food vending service. Micro Markets have the ability to transform your break rooms by becoming the single source for all your foodservice needs. Micro Markets have the capacity to carry hundreds of selections from fresh foods, fruits, healthy snacks, frozen treats, beverages, and coffee service. If you are looking for a great new addition to your breakroom in Southern California from Los Angeles to San Diego a Micro Market is a great option.
Some of the key benefits of Micro Markets include:
Turnkey solution to providing nutritional, healthy food on site- at no cost
24/7 convenience for all employees- shop, scan, and enjoy
Customized to fit your space and style
Fully Automated
Energy Efficient
Cashless Capabilities
Nutritional Tracking
Extensive variety and the opportunity for employees to request favorites
Healthier choices=healthier workforce
Improves employee efficiency
No vending machine hassles
24-hour security
Reduces employee travel expenses for snacks or lunch
Reduces extended breaks of employees
Employees make choices by being able to touch products prior to purchase
Take home products improves work\life balance
Improves the corporate culture
Huge Product Selection
Fresh crisp salads and fruit
Deli sandwiches, subs, soups and meal options
Premium beverages, sparkling drinks and juice varieties
Popular snacks, candies, gum and mints
Low-calorie, low-fat healthy alternatives
Breakfast sandwiches, pastries and cereals
Ice cream and other frozen treats
Medicine and sundry items
Take home items such as gallon milk, loaf bread and pizzas
Advantages over Vending
Imagine enjoying deli-style meal options without leaving your office. You can now forget about the hassles of dealing with refunds, change, hung products or broken machines. Corporate Micro Markets can ensure your employees get exactly what they want, when they want it. We can service anywhere in Southern California, anywhere from Los Angeles to San Diego.
Keeps employees on site for meals potentially reducing lateness and unnecessary auto travel
Near limitless customizable selection - not just what will fit inside a machine
No loss of money or refund hassles
You no longer have to deal with pocket change
Virtually no service calls
No empty machines or "hung" products
You can touch and feel the product before buying and view the nutritional content
You can pay with a credit card, market key tag, or cash
Corporate Wellness Programs/Initiatives
More than just a food service, Micro Markets are a powerful tool that allows businesses to support healthier lifestyles for their employees. By serving fresh, healthy food options in an open market style, Micro Markets are a true employee benefit and helps to encourage workplace wellness.
One of the most important objectives for any successful business is attracting and retaining the best people. In order to do this a company needs to consistently look for ways to improve their workplace culture through benefits, incentives and compensation. A Micro Market is a phenomenal incentive.
Many associates are consistently seeking newer, more effective means of improving their overall wellness and meeting this need as an employer has been difficult. However, now there is Intellivend Services servicing your business needs in Los Angeles, San Diego, and all of Southern California. From set up, to security, to continuous menu innovation and outstanding service, Intellivend Services provides a comprehensive workplace refreshment solution…turnkey for you and your employees.
Technology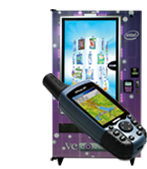 The Latest in Vending
Technology
Cashless Solutions
SureVendâ"¢ Guaranteed
Product Delivery Sensors
Remote Inventory Monitoring
Advanced Logistics Software
Automatic Maintenance Alerts
Why Intellivend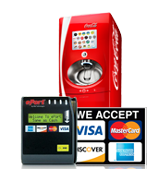 24/7 Commitment to Service
No Contracts
Wide Product Selection
Modern, State-of-the-Art
Equipment
Innovative Technologies
Green Initiatives