Vending Services San Diego
Intellivend Services is a leading provider of reasonably priced and high-quality vending services San Diego. Our traditional program provides complimentary maintenance, servicing, and installation, while our subsidized program may help increase employee morale and productivity. We have a commission-based program that can help you learn extra profit from your own facility, too. Visit our website to learn more.
When usually associate the word 'unhealthy' with fast food. But these days, vending services San Diego are offering healthier options for everyone. No longer will you have to limit your customers to cola drinks or junk food, as there are now more wholesome choices available. What's more, customers don't even need cash. There are companies offering innovative cashless solutions for vending services. Some accept major credit and debit cards while others even integrate Google Wallet or other mobile payment options.
If you are worrying about the upkeep, don't be. Modern vending machines now have automatic alerts in case there is a problem with the unit. With remote monitoring, they can even detect a problem on the vending machine even before a store owner or customer notices it. Make sure to choose vending machines with Sure-Vend solution. These vending machines have sensors so whenever a product gets jammed, it will be vended twice. If it still fails to vend, the machine will offer the option of returning the money to the customer or giving them the chance to choose another product.
Intellivend Services offers innovative and modern vending services San Diego for services like hospitality, healthcare, industrial and manufacturing, education, travel, and more. We have a wide range of products you can choose from here on our website. For the health conscious, a fit-pick program and organic program are available. You can contact Intellivend Services at 213-864-2716.
Vending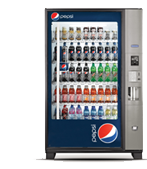 Experience the Future of
Vending Today
Service, Quality, Variety,
Innovation
Healthy & Organic Choices
Advanced Technologies
Custom Designs
Why Intellivend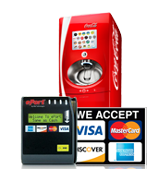 24/7 Commitment to Service
No Contracts
Wide Product Selection
Modern, State-of-the-Art
Equipment
Innovative Technologies
Green Initiatives